Be a part of USC's groundbreaking arts and humanities initiative! Join our volunteer team and get a behind-the-scenes look at Visions and Voices' dynamic programming. Volunteers will help with events, spread the word about programs, and offer ideas at volunteer gatherings while connecting with students, faculty, and artists from around the world.
If you are interested in volunteering,
please fill out the application form.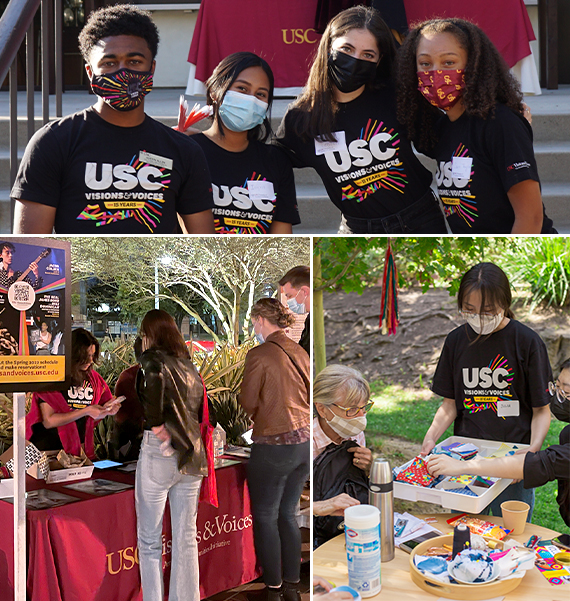 Visions and Voices
USC faculty are invited to submit proposals on an annual basis to conceive and organize events that will be presented as part of Visions and Voices' exciting and diverse programming season. The deadline for proposals for 2023–24 events is Friday, September 30, 2022. The Request for Proposals can be viewed at the link below.
Arts in Action
USC faculty and students working with community partners are invited to submit project proposals to the Arts in Action grants program on an annual basis. While the deadline for proposals for 2022 projects has passed, the Request for Proposals can be viewed at the link below. The deadline for 2023 projects will be in October 2022. Please check back this summer to download the RFP for 2023 projects.
Your invaluable donation will help Visions and Voices continue to offer an outstanding array of free events to the USC and larger Southern California communities. Support Visions and Voices and help transform lives through the arts and humanities.